Putz, semaninha duzinferno essa. Só rolou hoje mesmo.
Mããããããããããããããããããããããããssssss, tem muita música genial.
Vamos lá que hoje é Sexta.
ADD_0793 – Especial de Sexta-feira
[display_podcast]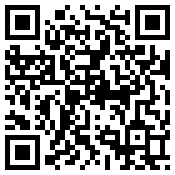 Temos:
-Living Colour – Type
-Death Cab for Cutie – This Charming Man (regravação dos Smiths)
-Billy Idol – Rebel Yell
-Bon Jovi – Living on a prayer
-Blur – Girls & Boys
-Dead or Alive – Come home with me
-C&C Music Factory – Pride (in the name of love) (regravação do U2, mega sucesso na época essa versão aqui)
-David Lee Roth – Just a Gigolo (que veio lá dos anos 40/50. Se vc gosta de Oldies originais, não pode deixar de ouvir esse podcast AQUI (clique com o mouse direito, salvar como). Aliás se quiser ouvir muitos ADDs especiais, clique AQUI e baixe todos usando o mouse direito)
-Beirut – Elephant Gun (pedido da @PriAmelie lá do Japão…)
-Rox – My baby left me
-Tito Puente – Hong Kong Mambo (daqueles 1001 Álbuns do @gugamachado, que agora tem um site especializado em bicicletas e afins. Quer saber tudo sobre bicicleta ? Vai lá!!! Clique AQUI)
-Someone still loves Boris Yeltsin –  Sink/ Let it sway
-Pendulum – Watercolour
-Arcade Fire – Month of May
-Arcade Fire – The Suburbs
-Gretchen – Conga
Então é isso.
Tudo de bom, um excelente final-de-semana a todos.
Billy.
PS_Hoje não colocarei aquelas fotos daqueles lugares horrendos que gostaria de estar agora.
Vou fazer aqui um compilado de posts com sets mixados e qual o estilo de cada set, prá facilitar sua vida quando for dar festcheenha em casa.
-Eletronicos recentes (semana passada)
-Variadão atual com uma velha do U2
-Mix DJ @uil_ véspera de Carnaval
-Mistura sem noção anos 90, atuais, babas e desconhecidas
E chega. Tá de excelente tamanho.
Tudo de bom de novo,
Billy.