Mais um !
Tá dando prá sair 1 por semana, tá até que bom, né ?
Férias, etc, etc…
É o que temos pro momento.
ADD_0815
[display_podcast]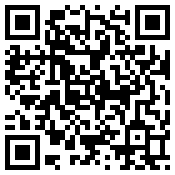 Hoje cheio de coisa bacana.
-Rolling Stones – Let's spend the night together
-Joan Jett – I love rock'n'roll
-When in Rome – The Promise
-C&C Music Factory – Do you wanna get funky ?
-Robin S – Show me love
-Deadmau5 – Rasie your weapon (feat. Greta Svabo Bech) – Raise your weapon

Acho sensacional esse cabeção que ele usa. hahahaha
E um lindo set mixado prá fechar a tampa com:
-Kraak & Smaak – Dynamite
-Burns and Fred Falke – You stopped loving me (Treasure Fingers remix)
-CeeLo Green – Fuck you (Castlevania remix)
-Duck Sauce – Barbra Streisand
-John Kip – Rocket Man (Maestro Billy remix)
-Empire of the Sun – We are the people (Teenage Mutants remix)
-Jean Tonique – Looking for a love
-Leonardus – the beat goes on
-The Clash – Rock the Casbah (Funkagenda remix)
Então é isso !
Espero que gostem.
Comentários sempre bem-vindos !
Tudo de bom,
Billy.
PS_Sexta-feira, véspera de feriado aqui em SP, estarei na Campus Party na parte da tarde. Primeiro moderando e mediando um papo sobre podcast na área de Social Media, depois lá fora no stand da Telefônica conversando sobre "Como ser a nova Lady Gaga". Coisa da @biagranja, né ?