Terça-feira paradona, né ?
Mas seus problemas acabaram !!!
ADD Especial Set mixado só com as babas que arrebentam nas pistas !!!!
A galera fica louca !!!
[display_podcast]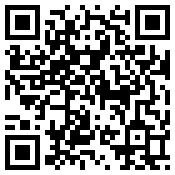 Temos no set:
-Rihanna – S & M (Dave Aude remix)
-Lady Gaga – Born this way (Dada Life Mix)
-RLP & Barbara Tucker – R.E.S.P.E.C.T. (Club Edit)
-Snap! – The Power 2011 (Farren Amani Mix)
-Katy Perry – Firework (Jump Smokers Extended Mix)
-Wanessa -Stuck on repeat (Dave Aude remix)
-Jennifer Lopez & Pitbull – On the floor (Robson Michel Extended Version)
-Armin Van Buuren & Sophie Ellis-Bextor – Not Giving up on love (Das Berlin 4am mix) (que vc ouviu/viu antes AQUI)
Então é isso !
Babas non-stop prá alegria da galera !!!
Tudo de bom, divirtam-se !
Billy