Mais um programa enoooorme prá vc pegar estrada nesse feriadão !!!
Além desse aqui, ainda temos ESTE e ESTE. Tá bom de música, né ?
[display_podcast]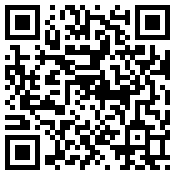 Sem mais delongas:
-R.E.M. – Stand
-Peter Gabriel – Sledgehammer
-Oingo Boingo – Not my slave
-Led Zeppelin – Whola Lotta Love
-David Bowie – Ziggy Stardust
-INXS – Dissapear
-Seal – Future Love Paradise
-Simon & Garfunkel – Mrs. Robinson
-Stevie Wonder – You are the Sunshine of my life
-Marvin Gaye – Sexual healing
-Smiths – There's a light that never goes out
-Wilson Pickett – Land of 1000 Dances
-When in Rome – The Promise (que usei para abrir no MegaMasterMashup AQUI)
-Ray Anthony – Peter Gunn
-Beach Boys – Sloop John B
-Louis Prima – When you're smiling / The Sheik of Araby (pedido do @kosmidis)
-Les McCann – La Brea
-Doors – Riders on the Storm
É isso !
Espero que gostem !
Cuidado nas estradas.
Tudo de bom,
Billy.
PS_ Eu IA colocar uma de vinil aqui, porque hoje é o Dia do Disco, mas não deu tempo.
Semana que vem compenso com alguns álbuns das antigas e alguns novos.