Vamos lá !
Entrando em Junho, vem o frio, Festa Junina e muita coisa boa.
Não que isso tenha alguma coisa a ver com o programa de hoje, mas tudo bem…
[display_podcast]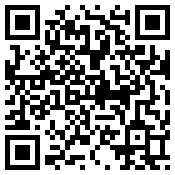 Vamos às músicas:"
-Van Halen – Jump!
-The Cult – Revolution
-Genesis – Home by the Sea / Second home by the sea
-Pearl Jam – Last Kiss (que o @clebervilla pediu)
-Alice in Chains – Man in the box (que o Zannin do A Day in The Life faz um belo cover com o Velho 8)
-Rolling Stones – Paint it black
-Jamie Lidell – Another day
-Friendly Fires – Lovesick
-Debbie Malone – rescue me
-Señor Stereo – Hot Damn! (curti muito essa música, deve pegar super bem na balada)
-Christina Aguilera feat Cee Lo Green – Nasty! (que vc ouviu antes AQUI)
-Grace Jones – Love is the Drug (cover do Roxy Music)
-Blondie – Rapture
-Infocus – Dance (a banda me mandou por email, curti e coloquei aqui)
Aí um final digno do esquema "cobertor-bebida-calor-namorada(o)"
-Sam Cooke – Nothin' can change this love
-Billie Holiday – Blue Moon (que o @clebervilla tbem pediu)
-Carmen McRae – Secret Love
-Giorgio Moroder – Love's Theme (from Midnight Express) (puta música linda, saiba mais sobre o Moroder AQUI)
Então é isso !
Espero que gostem, um excelente final-de-semana a todos.
Divirtam-se !
Tudo de bom,
Billy