As pessoas reclamam que falta amor no mundo…
Bom, pelo menos aqui vc tem logo mais de 1 hora de AMOR non stop!
ADD_0832 Especial AMOR !
[display_podcast]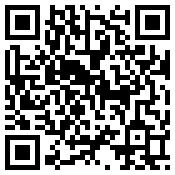 Que dedico à @mellancia, por razões óbvias !!! hehehehe
Vamos às músicas:
-Joy Division – Love will tear us apart
-The Cure – Friday, I'm in love
-R.E.M. – The one I love
-New Order – Love Vigilantes
-David Bowie – Modern Love
-Soft Cell – Tainted Love
-Bon Jovi – You give love a bad name
-Cardigans – Lovefool
-Beatles – Show loves you
-Robin S – Show me love
-C&C Music factory – Pride (a deeper Love)
-Florrie – Give me your love
-Dragonette – Jesus doesn't love me
-Friendly Fires – Lovesick
-Dirty Vegas – Electric Love
-Jesus Loves You – Generations of love
-Billie Holiday – Love for sale
-Diana Ross & The Supremes – Why do fools fall in love ?
-Sam Cooke – Win your love for me
E é isto !
Espero que gostem !
O amor é lindo.
Tudo de bom,
Billy.