Sem mais delongas.
2 horas de música non-stop!!!
[display_podcast]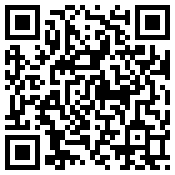 Temos:
-Ramones – Sheena is a Punk Rocker
-Sigue Sigue Sputnik – Love Missile F1-11
-Gorillaz – 19-2000
-White Stripes – Seven Nation Army
-New Order – Temptation
-Matt Bianco – More than I can bear
-Ella Fitzgerald – Anything Goes
-Right Said Fred – Don't talk just kiss
-Michael Jackson – Rock with you
-Sylvester – You make me feel (Mighty real)
Aí começa. O primeiro set mixado, só com todos aqueles mashups e remixes que fiz nos últimos tempos.
-Lana del Rey – Video Games (SFTMCHN Remix)
-Mark Ronson & the Business Intl' – Somebody to Love
-Rihanna meets Anita Ward – We Found my Bell
-Afrika Bambaataa & UB40 – Reckless (Maestro Billy remix)
-John Kip – Rocket Man (Maestro Billy remix)
-Florida & Avicii & Etta James – Good feeling (Maestro Billy mix mashup)
Na sequencia vem Florence & the Machine – Dog Days Are Over
E depois mais um set mixado, desta vez o sensacional "Get Naked and Dance" do DJ Uil
1. Madonna feat. LMFAO & Nicki Minaj – Give Me All Your Luvin' (LMFAO Remix)
2. Sak Noel – Loca People (Mor Avrahami Remix)
3. 20 Fingers – Lick It 2012 (Niels Van Gogh Mix)
4. Erick Morillo & Eddie Thoneick feat. Shawnee Taylor – Live Your Life (Mark Mizar Club Edit)
5. Nadia Ali – Rapture (Avicii New Generation Extended Mix)
6. Jean Elan & CJ Stone – Freak Out (Original Mix)
7. Fragma – Toca's Miracle (Tom Novy & Jashari Deepdown Mix)
8. FloRida & Sia – Wild Ones (Basto Mix)
9. Kelly Clarkson – Stronger (Nicky Romero Remix)
10. Foster The People – Pumped Up Kicks (Mike Gloria Big Room Mix)
E é isto! Espero que gostem!
Um excelente final-de-semana a todos, divirtam-se !
Billy.