Demorou mas veio!
E ainda mais hoje, Dia Internacional da Cerveja Gelada (toda Sexta a gente comemora, não sei se vocês sabem).
E vamos então de música!
[powerpress]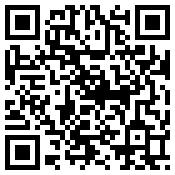 Começamos com
-Deep Purple – Burn
-The Cure – The Caterpillar
-Depeche Mode – Never let me down again
-New Model Army – 51st State of America
-The Clash – Spanish Bombs
-Tones on Tail – Go!
-Front 242 – Headhunter 3.0
-Information Society – Runnin'
Aí tem set mixado!
-Taio Cruz – Hangover
-Example – Changed the Way you Kissed Me (Dino Roc remix)
-Stroeter feat. Adriana Mezzadri – Music is My Life (DJ Tom Hopkins remix)
-Calvin Harris -Feel so Close
-Sway – Level up
-Adele – Set fire to the Rain (Moto Blanco Club remix) (Você ouviu primeiro AQUI)
-Dada Life – Rolling Stone T-Shirt
-LMFAO – Sexy and I know it (Eryck Remix)
-Pitbull feat. Marc Anthony – Rain over Me (Sax Remix)
E prá fechar o set mixado uma dos anos 90 – Amber – This is your night
E pra fechar ainda tem uma sequencia espanhola:
-Gypsy Kings – a mi manera
-Giulia Y los Tellarini – Barcelona
-Paco de Lucia – Entre dos Aguas
E foi isso!
Um excelente final-de-semana a todos, amanhã tem post Som na Caixa com tudo que rolou no Caldeirão!
Tudo de bom,
Billy.