Pronto!
Seus problemas, pelo menos dentro do carro parado no trânsito insano e infindável da saída pro Carnaval, acabaram!!!
ADD Especial Carnaval 2013 !!!
Antes de baixar esse, baixe os outros sets do ano passado, caso vc passe mais de 3 horas parado.
No total temos então mais de 7 horas de música !!!
E não se esqueça de baixar o Gangnam Samba AQUI!!!
Pronto.
Agora então mais um set non-stop de músicas bacanas pra vcs baixarem e ouvirem no carro.
[display_podcast]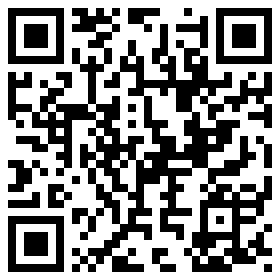 Habemus:
-Ray Charles – What I'd say Parts I & II
-Chuck Berry – Maybellene
-Martha Reeves & the Vandellas – Dancing in the streets
-The Jimi Hendrix Experience – All along the Watchtower
-Cream – Sunshine of your love
-Eddie Cochran – Summertime Blues
-James Brown – I got you (I feel good)
-Al Green – Take mr to the river
-Ben E. King – Stand by me
-Rolling Stones – Jumpin' Jack Flash
-Ramones – I wanna be Sedated
-Bobby Fuller Four – I fought the Law
-Lou Reed – Walk on the Wild Side
-AC/DC – Highway to Hell
-Stevie Wonder – Higher Ground
-Police – Roxanne
-Bruno Mars – Locked out of Heaven
-Morcheeba – The Sea
-Depeche Mode – Never let me Down again
E ainda temos um set mixado meu com:
-Rihanna & David Guetta – Right Now (US version)
-Kerli – The Lucky Ones (Morgan Page Remix)
-Armin van Burren – Waiting for the Night (extended version)
-Adele feat. Metafisix – Skyfall (DJ Kue remix)
-Katherine McPhee – Touch Me (Jody Den Broeder club mix)
-Will.I.Am & Brithey Spears – Scream & Shout (Peter Rauhofer mix)
-Rita Ora & Tinie Tempah – R.I.P. (Seamus Haji Club Mix)
-Kelly Clarkson – Cath my breath (Supasound club mix)
Aí, juntando o final desse meu mix com o próximo temos um Flash House de respeito:
-Sound Factory – Understand this Groove (extended mix)
Aí entramos no outro set mixado, dessa vez do @uil_
-Rihanna – Diamonds (Congorock Extended Mix)
-Neon Hitch – Fuck U Betta (Danny Verde Dub Mix)
-No Doubt – Looking Hot (R3hab Remix)
-Timebomb (Peter Rauhofer Club Mix)
-Otto Knows – Million Voices (Original Mix)
-Dave Aude feat. Luciana – Something For The Weekend (Extended Mix)
-Robbie Williams – Candy (Max Sanna & Steve Pitron Club Mix)
-Gina Star, Jonathan Mendelsohn – Tears (Original Club Mix)
-Demi Lovato – Give Your Heart A Break (The Alias Club Mix)
-Lykke Li – I Follow Rivers (Mikro Remix)
E pra fechar ainda temos Vangelis – Abledo 0.39, música viajandona.
Espero que gostem!
E SE FOR DIRIGIR NÃO BEBA! SÓ BEBA QUANDO CHEGAR LÁ !!!!
Tudo de bom,
Billy