Você gosta de Games ?
Agora, você já jogou Games numa tela muito grande e ouvindo o som num Home Theater ?
É uma outra experiência completamente diferente da que você está acostumado, pode ter certeza.
Veja o vídeo aqui para entender melhor, hehehehe

Se quiser entender e saber mais sobre Home Theater e tudo mais, clique AQUI e vá até a Fan Page da Samsung Brasil

Então, vendo esse vídeo e pensando no assunto resolvi criar um ADD Especial Games
[display_podcast]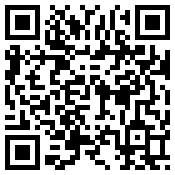 O que rolou ?
A trilha de início é do Nine Inch Nails para Quake, depois temos:
-Mario Bros Theme (tinha que ter!)
-Guns'n'Roses – Welcome to the Jungle (Guitar Hero III)
-Blur – Song 2 (Lego Rock Band)
-Living Colour – Cult of Personality (Guitar Hero III)
-Slick Rick – Children's Story (GTA San Andreas)
-Black Sabbath – Iron Man (Guitar Hero)
-Faith No More – Epic (Rock Band)
-Cream – Crossroads (Guitar Hero)
-David Lee Roth – Yankee Rose (GTA Vice City)
-Thin Lizzy – Bad Reputation (Guitar Hero II)
-Guns'n'Roses – Shackler's Revenge (Rock Band 2)
-Red Hot Chili Peppers – Fight like a brave (Tony Hawk's Pro Skater 3)
-The Police – Message in a Bottle (Guitar Hero II)
-KT Tunstall – Suddenly I see (Lego Rock Band)
-Miles Davis – Move (GTA 4)
E é isso!
Entenderam o porquê que a música é o clima essencial para uma boa experiência em Games?
Tudo de bom,
Billy.